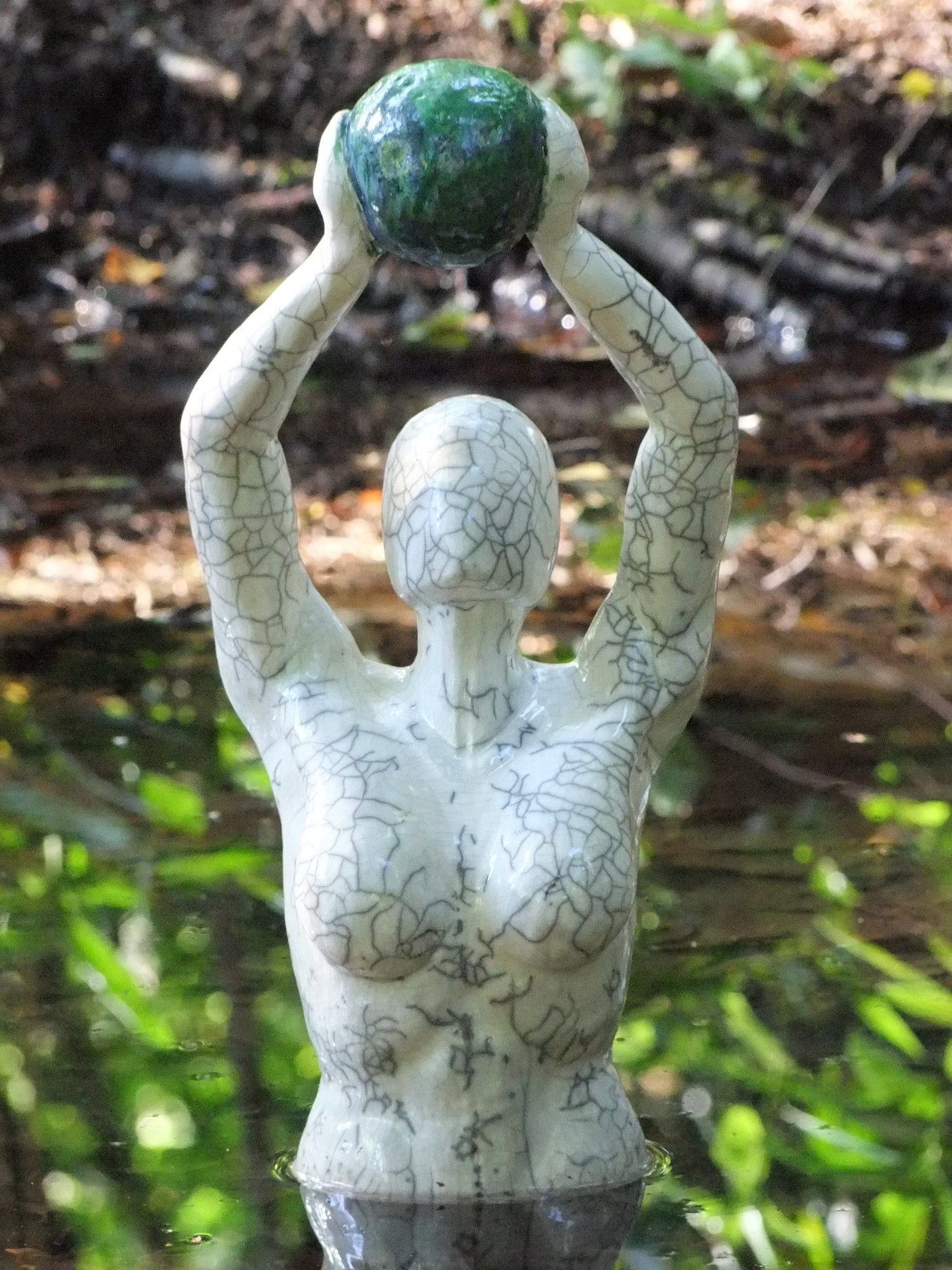 Sculpture
Mel's sculpture is a combination of both regular fired stoneware but also the ancient Japanese technique of Raku Firing, dating back thousands of years. Raku originates in the ancient Japanese Tea Ceremonies and means 'ease and enjoyment'. The name Raku was bestowed on the family who created the tea vessels for the emperor and this still continues to this day.
Mel uses the western version of Raku (introduced by Paul Soldner) and the finished piece will have gone through over 10 different processes before it is finally ready.   Raku combines the magic of alchemy to create stunning colours from turquoises and lustres to the monochrome of black and white with the use of Naked Raku, feathers and horse hair.
She creates not only functional ware but also sculpts anything from the magic of the human body to the oceanic myths and legends of mermaids and the deep ocean.
Shop for Sculpture
Be who you were created to be and you will set the world on fire.
St Catherine of Sienna